Meditation and emotional education Why?
The importance of meditation from childhood lies not only in the feeling of tranquility, but also in the skills that can be developed in the face of everyday situations that produce tension or anxiety.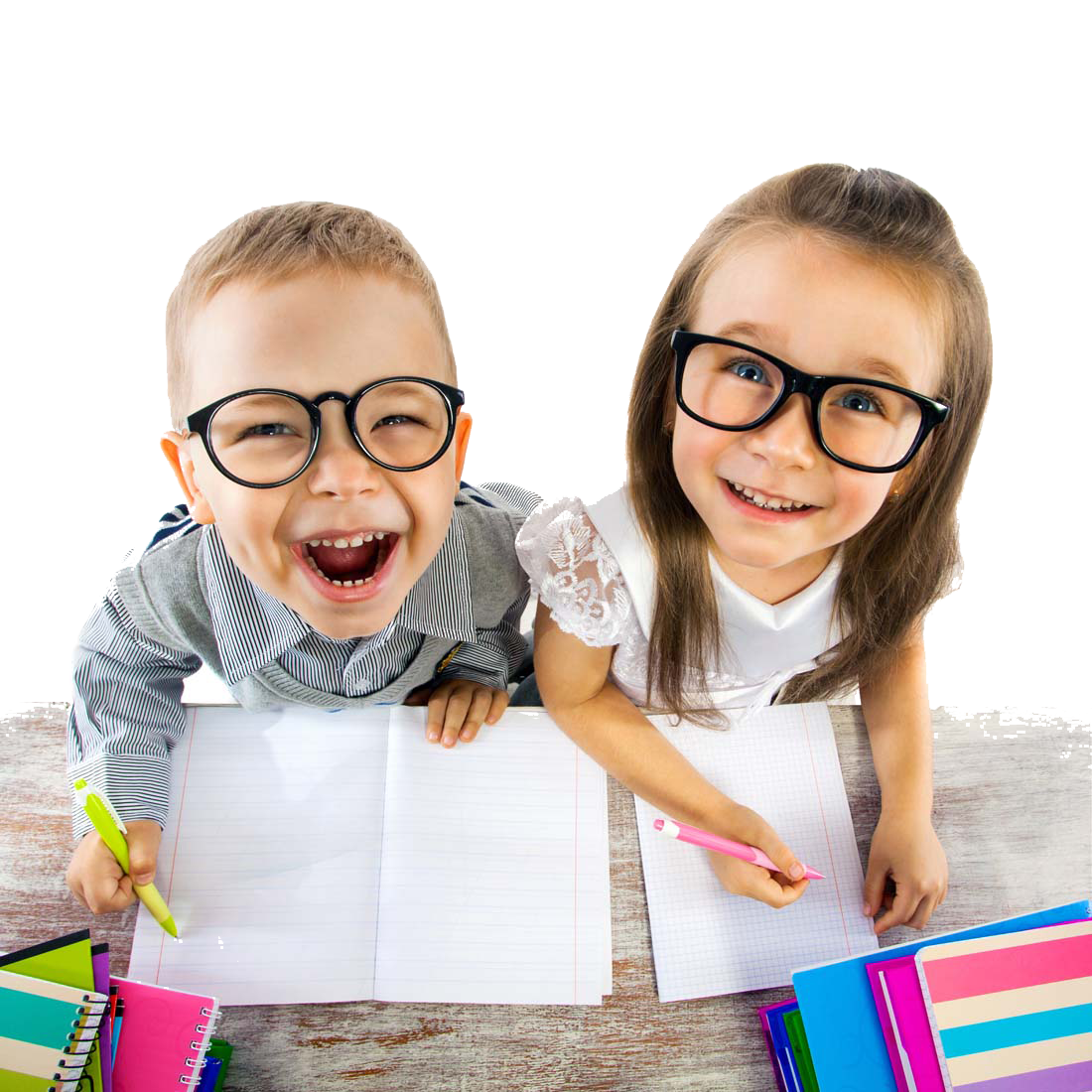 Mindfulness Schools
Effective tools to face challenges
The objectives of this project are to introduce in primary and secondary schools and institutes (objectively measuring their effectiveness), the trainingón in téattention techniquesón full, managementón emotional and práintrospective criticism así as prácognitive behavioral techniques, designed to provide effective tools to understand the subjective experience of life, integrating the intellectual and emotional experience into a whole that constitutes subjective experience. Without introducing any belief, máyes thereá of scientific certaintiesíficas that study in the current curriculum. The philosophyía, theater, and téattention techniquesón full, relaxationóny self-observationón are the vehíasses throughés of which we impart this trainingón.
The intervention programón lastá 8 weeks Although it willán activities throughout the school year. The sessions will beán in person in the respective classrooms or in a large space such as the gymnasium or the patio, if possible. This may vary depending on the available spaces in each center.
Training and counseling program to implement meditation and emotional education in the school environment
In the úlast toñScience has supported with numerous investigations the benefits of prácontinued mindfulness chant. Benefits both mentally and fípsycho.
It has been verified cómo the práMindfulness ethics reduce reactivity in the person's behavioral response, thereby preventing behavior problems and the emotional reactivity problems that this leads to, thus increasing the person's perceived self-control.
Ifsu Foundation
The IFSU has as one of its purposes to teach meditation techniques designed individually for each person according to their psychological and physiological needs. Since 1976 we have maintained a staff of meditation teachers, trained over 35 years of practice, who teach meditation internationally
Actual problems
Your content goes here. Edit or remove this text in the module Content settings. You can also use this icon in the module Advanced settings. Remove
Emotional Education
Your content goes here. Edit or remove this text in the module Content settings. You can also use this icon in the module Advanced settings. Remove
Certified training
Meditation in Schools
Aimed at people who are training as meditation teachers and want to specialize in early childhood education.
How do we implement this project?
Teaching Cycle - Consecutive curricula that evolve according to age and growth in the transition from pre-adolescence to adolescence. The program begins by training the teachers and includes in the intervention the parents of the students also in a first phase in order to guarantee the correct introduction of this training in a comprehensive way.

Mindfulness Schools
What are the main capacities that integrate emotional intelligence?
The combination of emotional education and meditation makes the kind nature of the human heart emerge and in this way the norms that the children themselves create are based on values ​​such as empathy, interdependence, respect for others, etc. Our duty as educators and Educators is motivating boys and girls to learn, wanting to discover new things, promoting their curiosity. Respect their rhythms and accompany them in their processes without forcing, making them excited and encouraging their creativity
Children at these ages move by imitation, and we as educators are their example for many hours, therefore we should always be the ones who lead by example using the emotional regulation tools we have.
It is absurd to tell you this is what you have to do when you are angry if we ourselves are not able to regulate ourselves emotionally, that's why training starts with an inward look and personal development exercises.
From this point of view, the integration of teachers in this intervention is absolutely necessary. They do not do what we say, they do what they see us do. How many times have we seen each other saying NO SHOUTING! yelling at us? What we say with what we do must always be consistent.
That is why we offer this emotional education and Mindfulness training for children of infant, primary and secondary. Because we consider that working empathy, love, sadness or anger is as important as working mathematics or language. Because making boys and girls with these tools will be emotionally healthy, resilient and creative. With a great capacity to resolve conflicts and reinvent itself every day.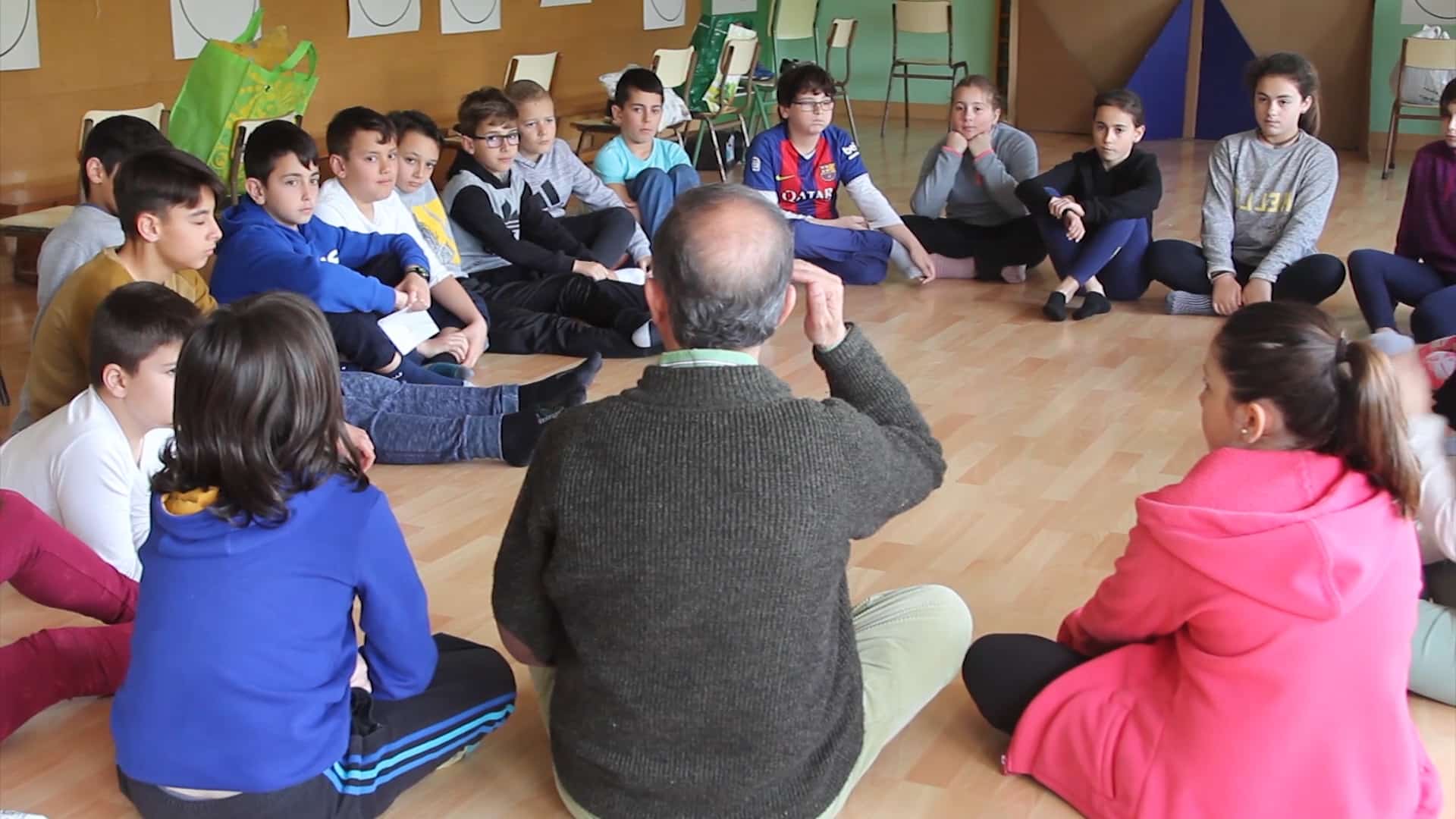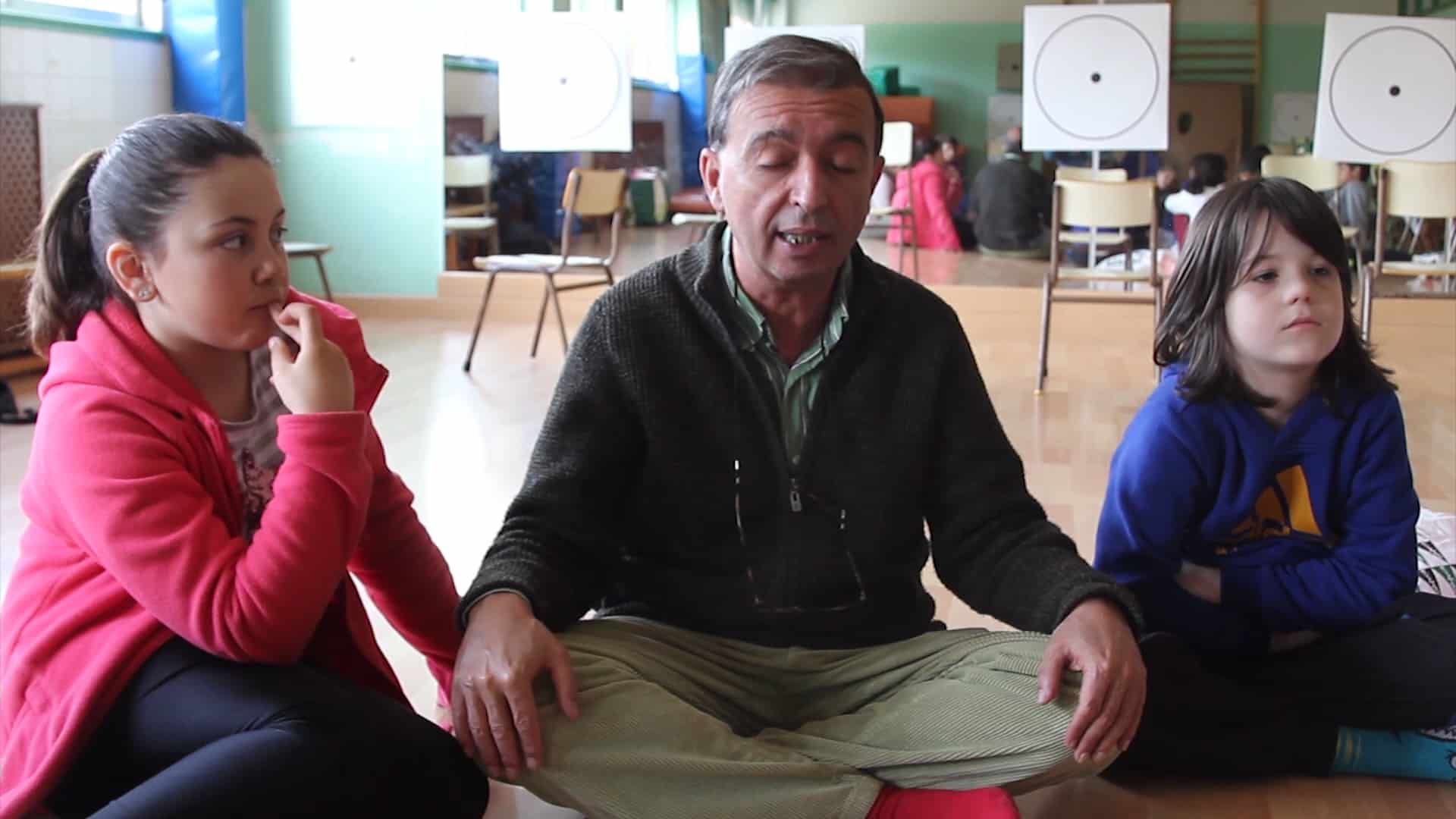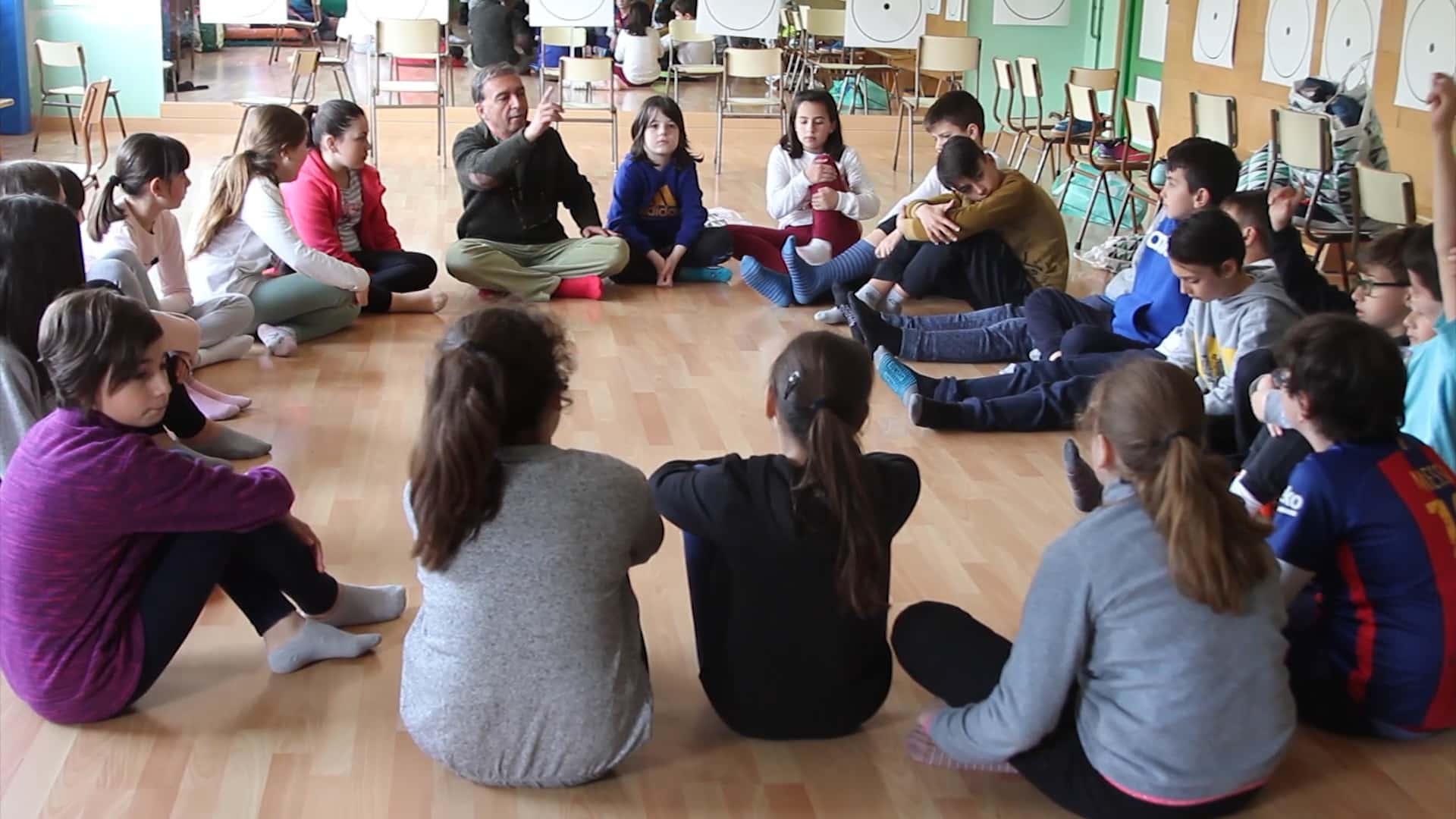 Why emotional education
Knowing these capacities that we develop by enhancing emotional intelligence will help us better understand what this concept is and the usefulness it will have in our lives.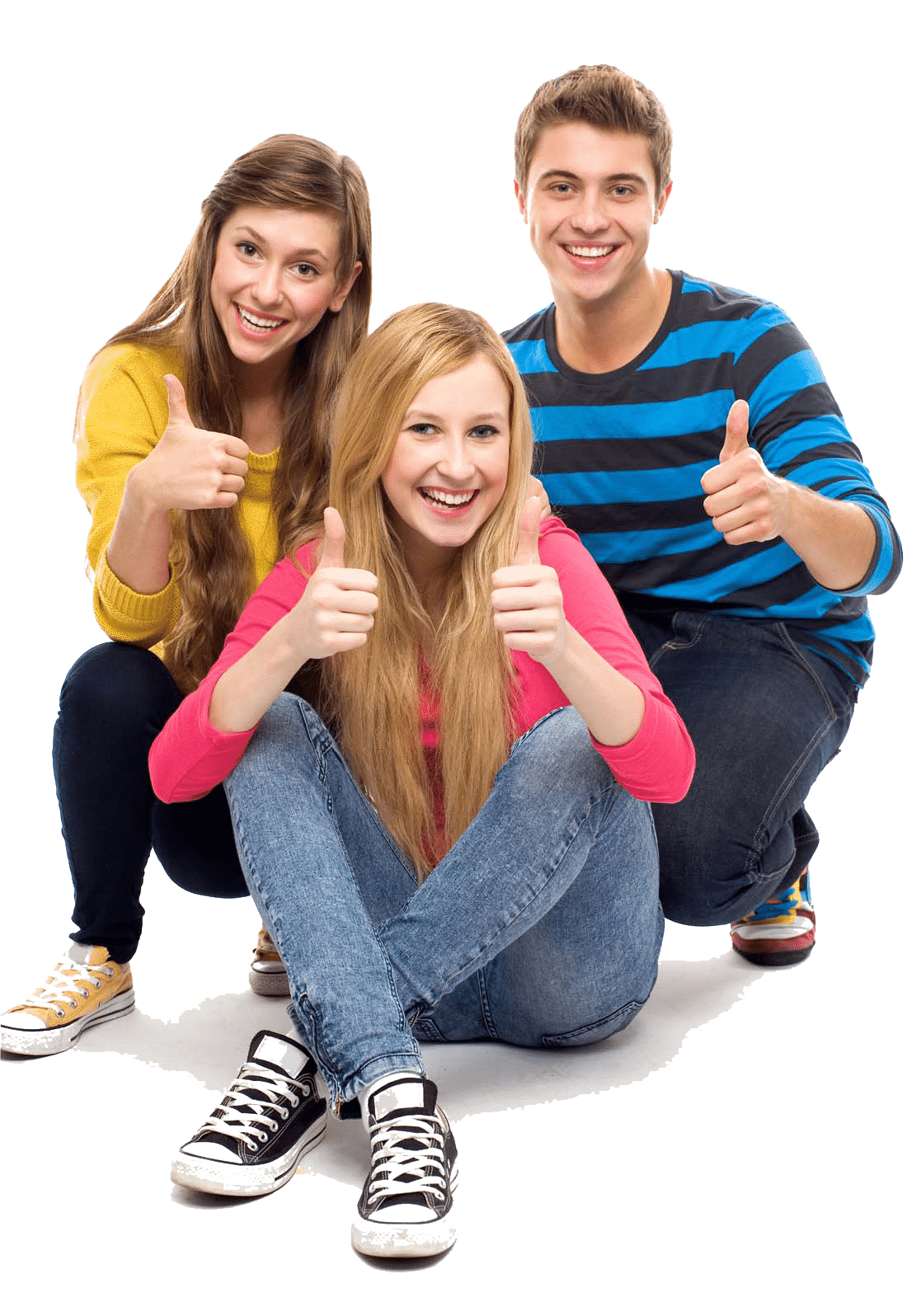 1. Self awareness or knowledge of one's feelings and emotions:
Knowing our emotions and knowing how to process them will help us control our impulses and actions. All emotion drives us to do something. For example, we tend to run away when we feel afraid, to cry when we feel sad or to kiss and hug those we love when we feel happy. Emotions are actions planned to mobilize our body, they have a logical utility that we all must know.
4. to empathy or ability to recognize emotions in others:
Being able to know what someone feels, without having to communicate it in words, is an ability that empathic people possess. The empathy It is a key piece when it comes to relating to others, sympathizing with them, showing concern and compassion. Empathy allows us to know how someone is feeling and to respond appropriately. A very important message is that empathy is the ability that allows people not to harm each other, it is a protection factor from violence because, when we share feelings with other people, our impulse is to help them.
2. Self-regulation o of emotions:
Any emotion, even negative, has utility in our internal world. It is its intensity that interferes in our lives. Learning to manage that intensity and the impulses that result from it, is key to controlling our behavior. Learn not to react but stop and then decide what we want to do.
5. Social skills or ability to manage other people's emotions:
Emotions are contagious. Every human being has the power to make another person feel better or worse. It doesn't matter what we do, what matters is how we do it. Our communication style, the care we provide to those around us, respect, tolerance, etc., all these aspects are the basis of social skills and the good news is that they can all be re-learned throughout of our life.
3. to motivation or ability to learn to create your own motivations:
Our emotions are in charge of motivating us and directing us towards our goals. Optimism is very important, since things that happen in life are accompanied by shocks or obstacles, and our way of overcoming these difficulties will make a difference. An optimistic person attributes a problem to an external circumstance that can change, while a pessimistic person attributes a problem to an internal circumstance that cannot be changed.
.
¿How do we implement this action?
Through an integrative process of the three main pillars of the educational process:
Mothers and Fathers and / or Family in charge | Teachers | Students.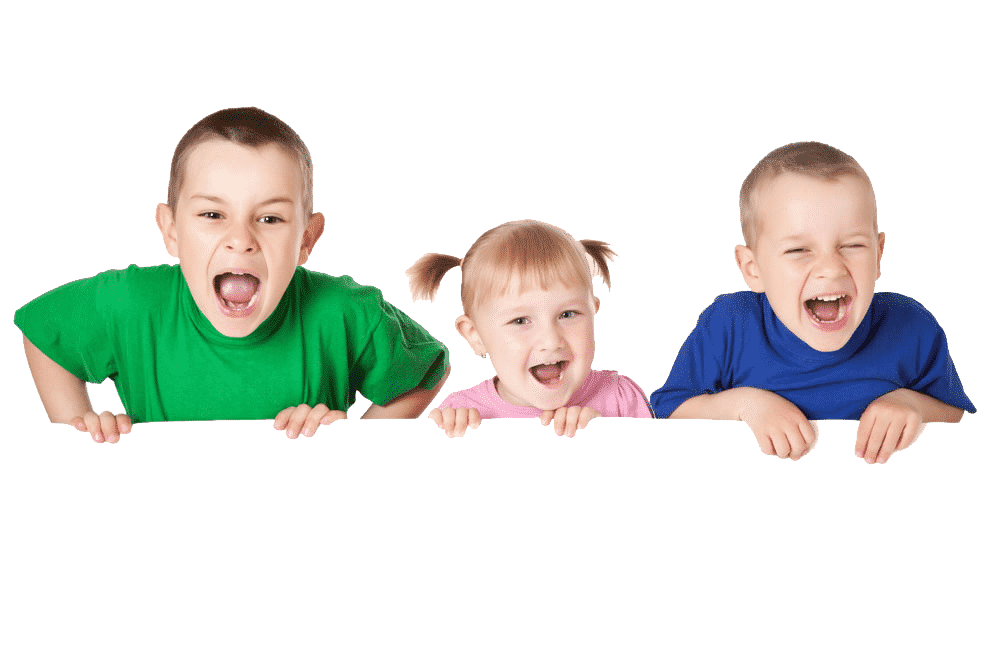 Creation of the work team
Coordinating from the direction to the faculty of teachers, association of mothers and fathers of students, a work team is selected that includes representatives of both groups. The teachers are in charge of coordinating the rest of the faculty and the parents of the rest of the families.

Training for Families and Teachers
With the aim of creating interdependence between the different levels of the educational process, families and teachers of the center are trained in the meditation and emotional education program so that each one can apply it in their own lives and transmit it to their students.
.

Practical and Experimental Philosophy
Where the program recipients themselves acquire skills and knowledge through their own experimentation and team collaboration.
.
Objectives of our Action
Through this program, the IFSU Foundation aims to train educational centers to implement actions to integrate Emotional Education and Meditation throughout the educational cycle throughout the educational cycle.
Emotional Education Program
I. Thoughts and emotion
II. Know and identify the different emotions.
III. Techniques and tools for child emotional regulation. 3,4 and 5 years.
IV. Techniques and tools for emotional regulation in primary school.
Meditation Program
I. Body connection and proprioception
II. Keeping focus on action
III. Yoga and conscious movements
IV. Concentration and Introspection Techniques
V. Objective thoughts and emotions
Faculty
Offer guidelines for integrating Emotional Education and Meditation into daily classroom activities. Training them to maintain programs of 8 sessions of 55 minutes during a quarter in each of the primary and secondary courses Provide it with the necessary tools that allow it to manage possible conflicts of coexistence in the center. Guide them for the integral development of their own person (of thoughts, actions and feelings). The project includes in-depth training in mindfulness of the volunteer teachers from each of the centers that make them competent to train their students in the future. The training is based on a course of 10 two-hour sessions and a full day on a weekend that includes coexistence. Teachers will be trained in current theoretical concepts of the mind and its functioning and in the theories of consciousness and evolution. Likewise, teamwork, natural leadership, shared vision and common goal will be fostered, which are introduced through communication, personal expression and mindfulness teamwork workshops.
Student body
Guide you in acquiring the necessary skills (interpersonal and intrapersonal) that allow you to recognize your feelings and those of others, and know how to properly manage your emotions, as a key to positive coexistence. Provide them with meditation tools that will develop their cognitive abilities, concentration and attention, creative and visual thinking, and the capacity for introspection and self-knowledge. (note to stress management) The Dalai Lama says that if we taught meditation to every eight-year-old child, we would eliminate violence in a single generation. For this reason alone it would be worth a try. The importance of relaxation and meditation from childhood lies not only in the feeling of tranquility, but also in the skills that can be developed in the face of everyday situations that produce tension or anxiety. In other words, by integrating tools that allow children to regulate negative emotions, such as anger, aggressiveness or stress, will tend to develop strategic mechanisms for the control of certain behaviors and thus significantly reduce symptoms related to fear, anxiety or depression.
Fathers and mothers
Provide them with practical tools so that they can foster emotional intelligence in the family environment and to know how to manage their own emotions as mother / father and those of their daughters and sons. The parents of the students of the affected courses in the four educational centers and the general population of Castrillón and Illas will receive the offer to receive training similar to that which their children and the volunteer teachers of the centers will receive in this project. . This will be done through calls through the educational centers in coordination with the AMPAS of said centers, with an explanatory brochure of the intervention that was created for that purpose. At the same time, parents will be motivated so that by following the same training as their children in the centers, they will cooperate in introducing the habits of mental hygiene that result from the practice of mindfulness.
Centers
We advise the centers to implement this intervention in their schools and maintain it over time. This type of intervention works if it is started at very early ages of the educational cycle and is maintained over time. We coordinate the collection of the necessary school supplies, we help to implement the curricula for each of the primary and secondary courses, to integrate the habits to be followed in the center to implement this discipline and we help to coordinate the AMPAS with the directors of this program in the center and with the disciplines that each student must follow during the 8 weeks of the 8-session program for each of the courses.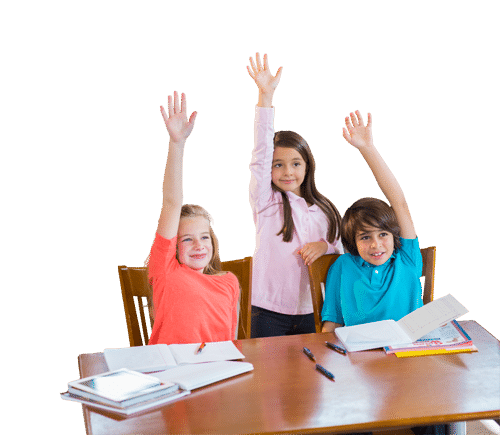 What we offer?
Training | Advice | Tracing
Educational Program in the Classroom
In 8 50-minute sessions once a week we teach the students in a class to develop these skills and tools for personal integration.
Advice and Monitoring Program for Centers
Consulting services to implement this program in the educational cycle, as well as healthy and prosocial habits that facilitate empathy, compassion and emotional balance among all members of the educational community and follow-up over time to ensure its quality.
Teacher Training Program
We train center educators to develop these skills and personal integration tools and implement them in their classes with training programs on these skills in their educational centers. Training program of between 24 and 38 hours depending on whether they cover primary, secondary or both.
OUR ADVANTAGES
1. Flexible Programs adapted to the needs and possibilities of each center. 2. We integrate with the school community and collaborate to find the best solution for each center. 3. We train the teaching staff of each center to maintain this performance over time, to ensure that emotional, self-knowledge, integration and personal balance competencies are effectively implemented. 4. We accompany teachers throughout the process through face-to-face, telephone, and through our virtual campus where teachers can obtain all the required pedagogical material. 5. We guarantee a high level of satisfaction of all the people participating in the program applying quality criteria, with measurable results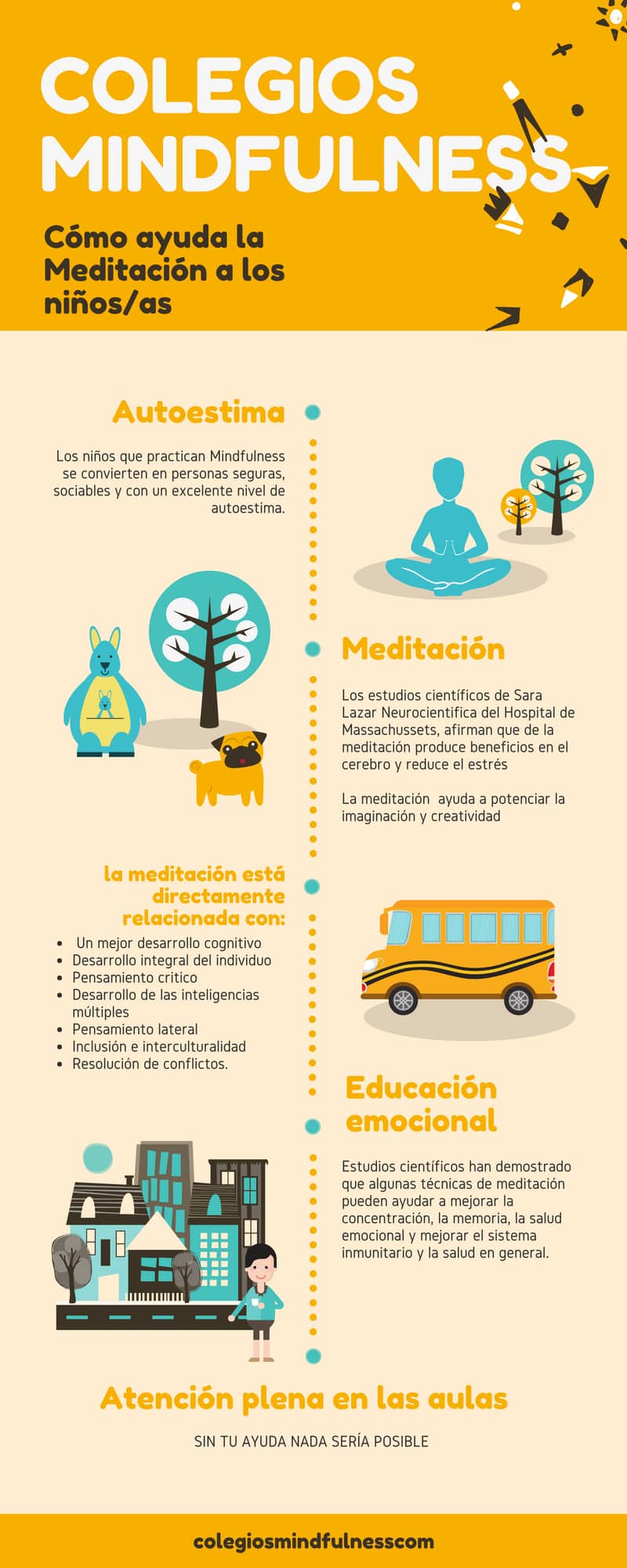 Mindfulness Schools
is an initiative of
The Spanish Meditation Society
, integrated into the
International Foundation for Spiritual Unfoldment (IFSU)
, a foundation declared of general interest and registered in the Registry of Foundations of the Ministry of Education with the number 1.347
The IFSU has as one of its purposes to teach meditation techniques designed individually for each person according to their psychological and physiological needs. Since 1976 we have maintained a staff of meditation teachers, trained over 35 years of practice, who teach meditation internationally. Among others, the Spanish Meditation Society has trained prominent psychiatry and psychology professionals as meditation teachers, among them Dr. Rosa Calvo Sagardoy or Dr. Ramón Carballo Sanchez in Spain. Internationally, national meditation societies in USA, The United Kingdom Denmark, Belgium and Ireland continue to train meditation teachers, to name just a few, such as Dr. Vidya Anderson, Dr. Kenton Yeager or Dr. Roopa Morosani in the USA. USA